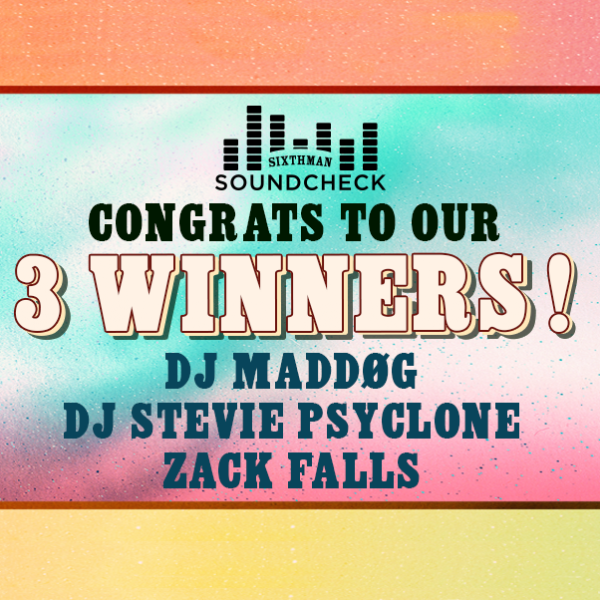 CONGRATS TO OUR 3 WINNING SOUNDCHECK DJs!
Thursday, December 6, 2018
The votes are in, and your Sixthman Soundcheck winners are here! Please welcome DJ MADDØG, DJ Stevie Psyclone, and Zack Falls to our weird & wonderful lineup. Thank you to everyone who took the time to participate in this year's DJ Soundcheck competition and congratulations to our winners!